Not really "non-gaming-stuff" but I think it is better suited here.
We have a book thread, a music thread, a daily almanac but what about art? Now hold your horses...I may be an idiot but there is too much good stuff out there to put it here. What I would like to propose is posting impressive art but in regards to our hobby. I was never a fan of WW2 strategy games and may never be but one (main?) reason may be that the delicious pixelated hexagons were plastered with ugly rectangular ski-high towers of markers since the early beginning (and still are) which are totally offputting and unappealing to me.
Good things that the genre TBS evolved quite a bit since then ;-P
So screenshots, concept art, etc. from games that are or might be covered elsewhere on this board and 2 main pages are fair game here. Please limit the stuff to a handful per post I could fill pages alone but to prevent over-saturation....
Featuring Homeworld: Desert of Kharak
I always was a fan of Desert landscapes and the highly stylized between-mission cutscenes from Homeworld 1-2. Both in the same package? I am all for it.
One thing the Dune RTS game series did right was the desert setting. and H.DoK did it as well.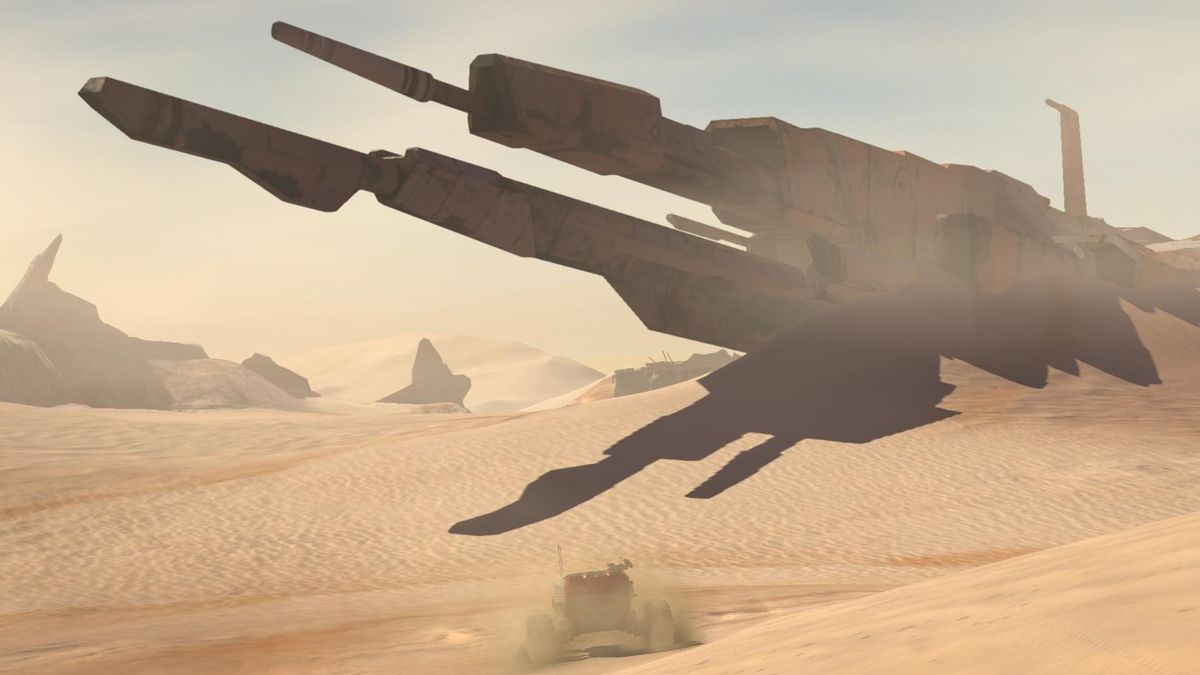 Also this following pictures do them hardly justice but the ingame cutscenes are also a work of art above and beyond much other recent releases in the genre in my book:
In motion they are totally awesome. the brutal heat and fierce sandstorm in the last 2 pictures are really carried trough.
They are as much art as rewrad for beating the specific missions.